Free UK shipping on orders over £50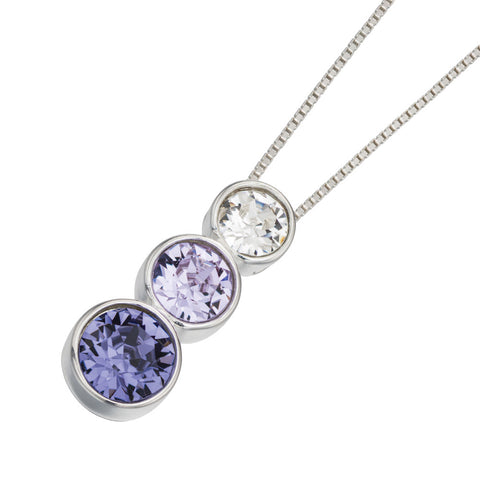 Trio Swarovski Purple Crystal Necklace
£36.99
We have run out of stock for this item.
Add to Wishlist
Three purple-toned Swarovski round crystal drops ranging from deep amethyst, through to pale lilac and then clear are stacked on this simple and stylish pendant drop.  The widest crystal is 8.5mm in diameter.  The sterling silver necklace features an extender chain 41cm-46cm, so can be worn with various necklines.
This is part of our Debut Collection.