Free UK shipping on orders over £50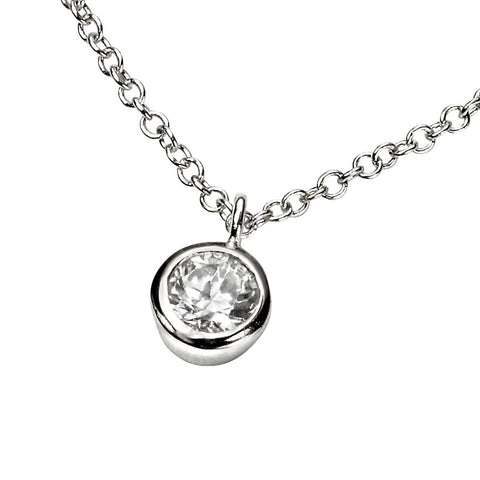 Cubic Zirconia Solo Necklace
£29.99
We have run out of stock for this item.
Add to Wishlist
A simple and elegant rubover set 6mm wide tiny sparkly white cubic zirconia is suspended from a sterling silver chain.  The necklace measures 41cm and has a 5cm extender chain so can be worn with many necklines. This item also has matching stud earrings and a delicate bracelet.
This is part of our Debut Collection.