Free UK shipping on orders over £50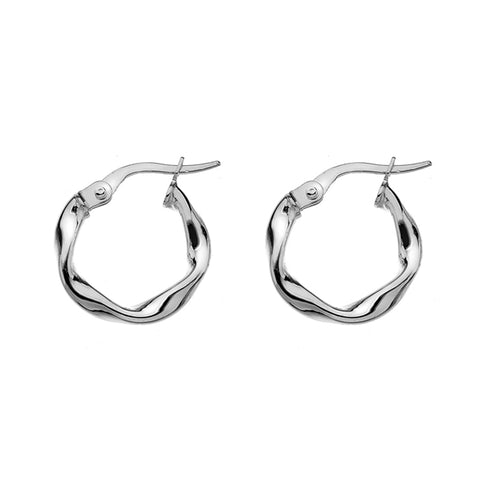 Gold Twist Hoop Earrings - 10mm
£84.99
Add to Wishlist
These beautiful 9ct white gold hinged hoop earring have a highly polished finish and are 2mm wide with a delicate twist to catch the light and create a focus.  The overall diameter is approximately 10mm. The weight is approximately 0.90gram so light and comfortable to wear.
Our gold jewellery is handmade in the UK and British hallmarked if over the statutory 1.0gram weight.
Please call for delivery times.