Free UK shipping on orders over £50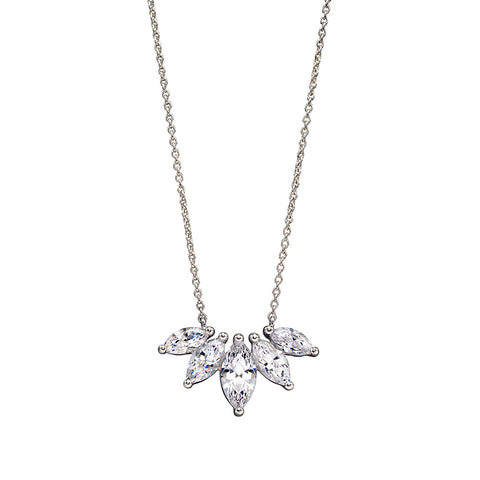 We have run out of stock for this item.
Add to Wishlist
This gorgeous necklace features five lovely ellipse shaped sparkly cubic zirconias set side by side on a simple sterling silver chain.  The stones are set so each end is captured in a sterling silver cup to keep it safe.  The overall necklce length is 45cm (18 inches) and the largest cubic zirconia stone measures 12mm.