Free UK shipping on orders over £50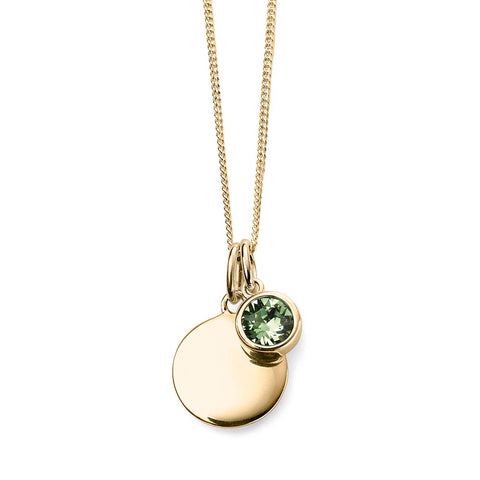 Birthstone-August Peridot Necklace Gold Plate
£49.99
We have run out of stock for this item.
Add to Wishlist
This pretty charm necklace features an opulent gold plate for an opulent look and has a 7mm Swarovski crystal in a bright light green peridot colour.  The sterling silver disc measures approximately 14mm and can be engraved with a special message or birthdate.  The extender chain is 41-46cm (16-18 inches).
August birthstone represents joyfullness and bravery.