Free UK shipping on orders over £50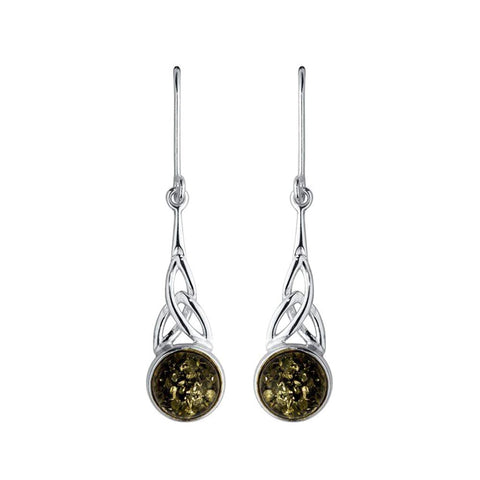 Amber Celtic Triangle Drop Earrings - Green
£29.99
We have run out of stock for this item.
Add to Wishlist
These gorgeous green amber earrings feature a small round cabochon of amber set in a delicate sterling silver Celtic knot triangle shape.  A classic design which can be worn daytime or for evening and will go with many other amber pieces.  The overall length is approximately 40mm.
Please note that amber is a natural product and may vary slightly in colour and size.