Free UK shipping on orders over £50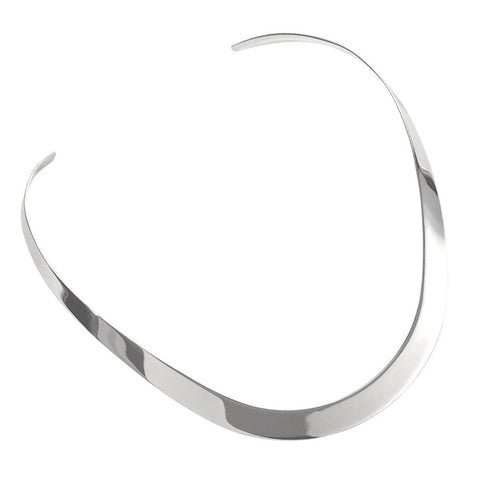 Tapered Flat Torc Necklace
£149.99
We have run out of stock for this item.
Add to Wishlist
This wonderful handmade highly polished sterling silver tapered torc necklace is 7mm at its widest point narrowing to 5mm at the back.  The internal width is approximately 11.5cm and the height from the top to the bottom edge is approximately 13cm and has been curved to sit on the neck and collar bones comfortably.  This beautiful and elegant torc is UK manufactured and a modern classic for any occasion. 
This is part of our
SpiritSilver Collection.