Free UK shipping on orders over £50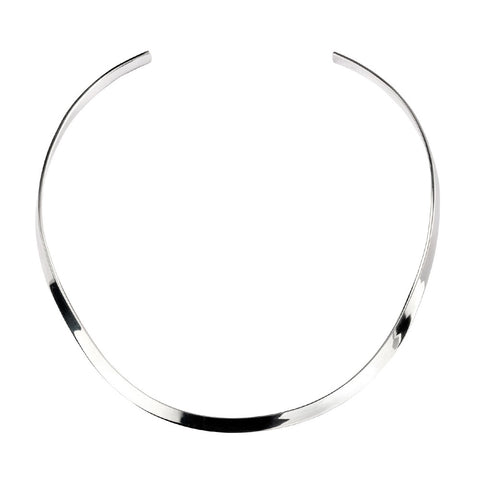 Flat Torc Necklace
£139.99 £95.00
We have run out of stock for this item.
Add to Wishlist
This classic sterling silver torc necklace is highly polished and curved to sit comfortably on the collar bones at the base of the neck.  It's a beautiful item and can be worn by itself or with a pendant which has a large enough bale.  Either way it's a statement piece which can be worn either during the day or into the evening.
This is part of our
SpiritSilver Collection.  

PLEASE NOTE THIS TORC IS SLIGHTLY SKEWED BUT NOT NOTICEABLE WHEN WORN.
The weight is a lovely 28 grams and at the widest point it measures 5mm.  The internal diameter is approximately 120mm x 145mm.