Free UK shipping on orders over £50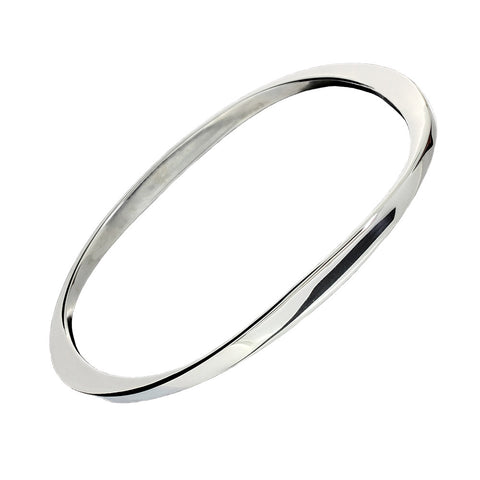 Rounded Square Bangle
£59.99
We have run out of stock for this item.
Add to Wishlist
This sterling silver bangle is a rounded square shape which features 2 flattened sides at either end to give a more interesting and curvaceous shape.  The internal diameter is 64mm x 64mm and the thickest section is 5mm and tapers down to 2mm. This is one of the most popular bangles because it looks fabulous stacked with other bangles or by itself.  A must for the well dressed wrist. 
This is part of our
SpiritSilver Collection

.