Free UK shipping on orders over £50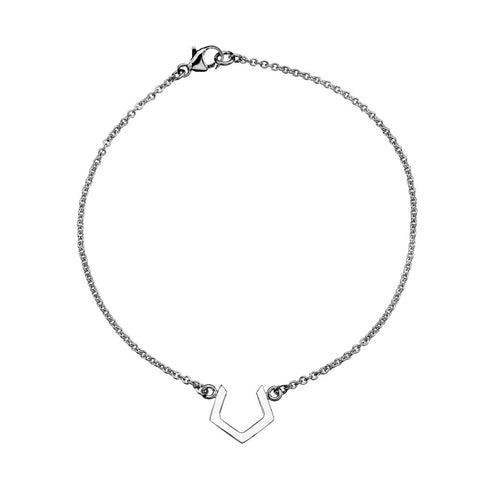 Add to Wishlist
This sterling silver bracelet is a version of the five-sided collection.  The 4 sides create more of a horseshoe effect and a lighter look.  The bracelet measures a standard 18cm and is suitable for most wrists. This is part of our SpiritSilver Collection.  
Check out the rest of the Pentagon range.
Please note that these items are handmade and can take up to 4 weeks for delivery.