Free UK shipping on orders over £50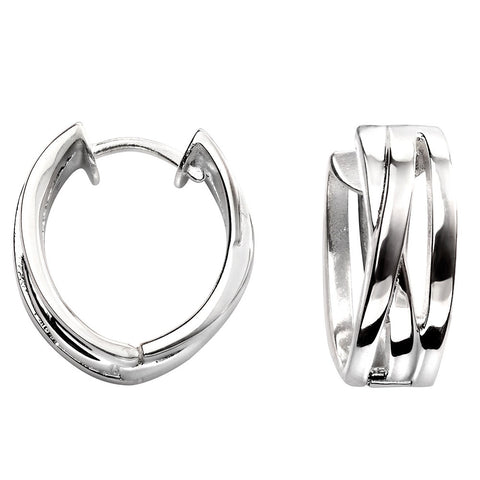 Wrapped Hoop Earrings
£51.99
We have run out of stock for this item.
Add to Wishlist
These complex sterling silver hoop earrings are made with a highly polished finish and feature a wrap over ribbon effect.  The overall drop is approximately 20mm and the width is 8mm at the widest point.  They feature a creole clasp fitting which is a hinged earwire that clips into the opposite side.  This ensures the hoop hangs correctly and doesn't tip forward. 
This is part of our
SpiritSilver Collection

.