Free UK shipping on orders over £50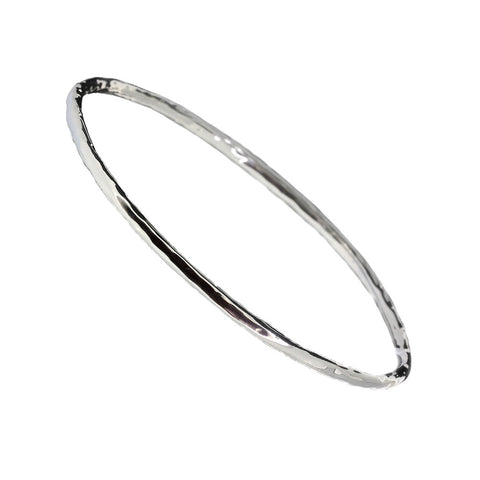 Fine Stacking Bangle - Hammer Finish
£31.99
We have run out of stock for this item.
Add to Wishlist
This lovely simple sterling silver bangle features a hammer finish which really catches the light and sparkles.  The bangle is approximately 3mm wide and is round in cross-section.  The internal diameter is 65mm.  This bangle looks fantastic stacked with other fine bangles for contrast or by itself.  It's a solid bangle and nicely robust for its size. 
This is part of our
SpiritSilver Collection.