Free UK shipping on orders over £50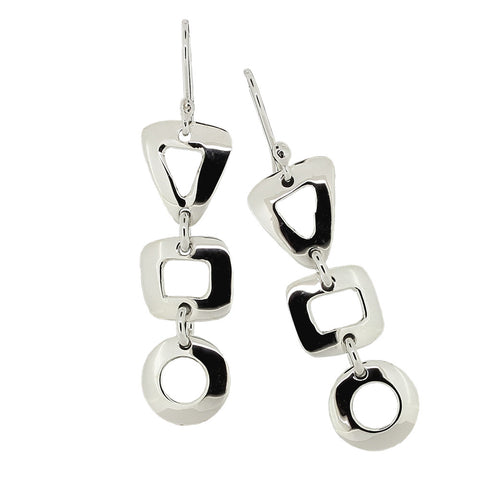 Circle, Triangle and Square Drop Earrings
£29.99
We have run out of stock for this item.
Add to Wishlist
These gorgeous sterling silver drop earrings feature hand cut curvy linked shapes of triangles, squares and circles with highly polished surfaces.  The overall length, including the earwires is 55mm and the width 13mm.  Modern, simple, fun and elegant - a must for any lucky earlobes!  Check out the matching bracelet
239568
This is part of our
SpiritSilver Collection.