Free UK shipping on orders over £50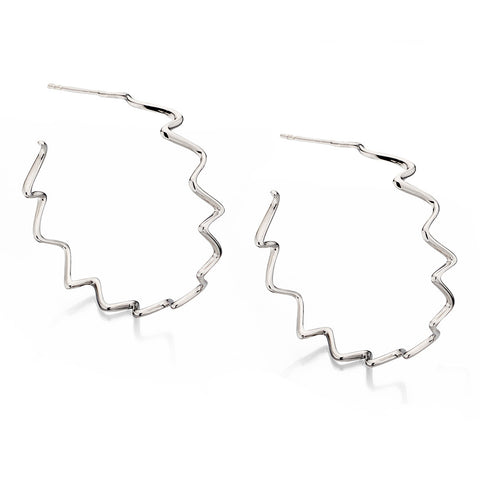 Flowing Sculpture Earrings
£57.99
We have run out of stock for this item.
Add to Wishlist
These gorgeous sterling silver hoop earrings features zig-zags of flowing sculptured shaped links that are created to catch the light and shimmer enticingly.  The movement of these hoop earrings is classic but modern, feminine but bold and perfect to wear every day or for that special occasion. The diameter is 42mm and they are 6.5mm wide. These earrings come with scroll backs (not shown) to keep the hoops in place on the ears. This is part of our SpiritSilver Collection.  
These fabulous earrings also have a matching necklace and bracelet for the well-coordinated jewellery lover.