Free UK shipping on orders over £50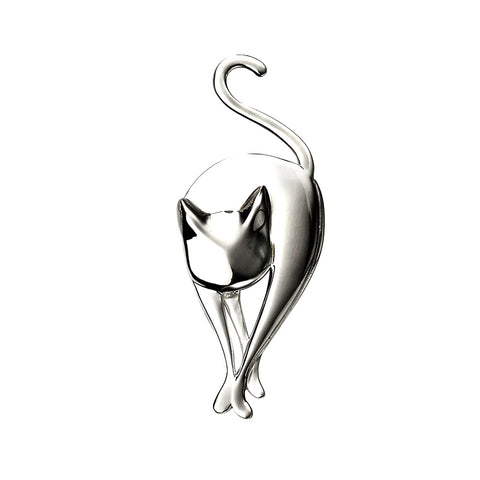 We have run out of stock for this item.
Add to Wishlist
This polished sterling silver brooch features a curvy and slinky cat with her tail up in the air.  The brooch measures 53mm high and 19mm at the widest point. The brooch comes with a roller catch pin for safety.  A lovely gift for the feline lover in your life.