Free UK shipping on orders over £50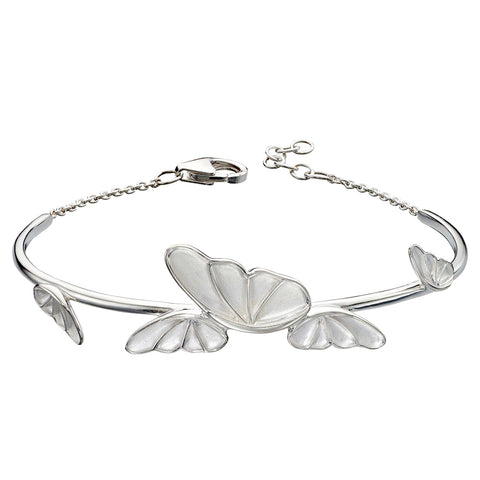 Butterfly Satin Finish Bracelet
£99.99
We have run out of stock for this item.
Add to Wishlist
This sterling silver bracelet feature stylised butterflies in a satin finish which contrasts beautifully with the polished sterling silver.  The satin finish on the wings can oxidise over time to give a unique shadowing to the necklace or we recommend using silver dip to keep the wings looking white. The butterflies measure approximately 15mm wide.  The internal diameter of the bracelet is approximately 53mm x 43mm and there is  a small extender chain. There is a lovely matching
necklace
and also
earrings
to make a fabulous set.