Free UK shipping on orders over £50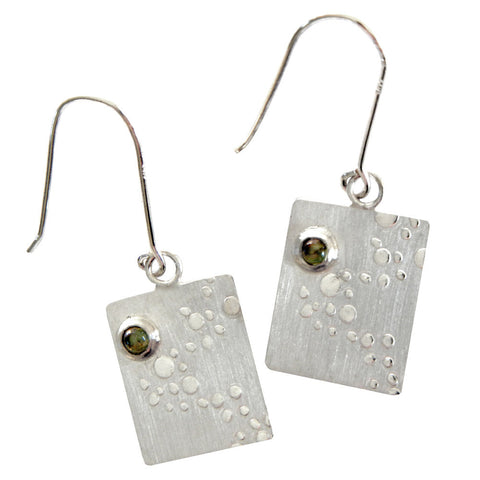 Hazel Davison - Bubbles and Peridot Stone Drop Earrings
£111.99
SKU:
176265-green peridot
Add to Wishlist
These textured sterling earrings feature a bubbles pattern shown in a satin and shiny finish. The pattern is enhanced by a warm. green peridot cabochon stone.  The drops are 18mm x 15mm and the earwires are approximately 22mm.  The overall drop is 40mm.
These earrings are also available with blue topaz cabochon stones.