Free UK shipping on orders over £50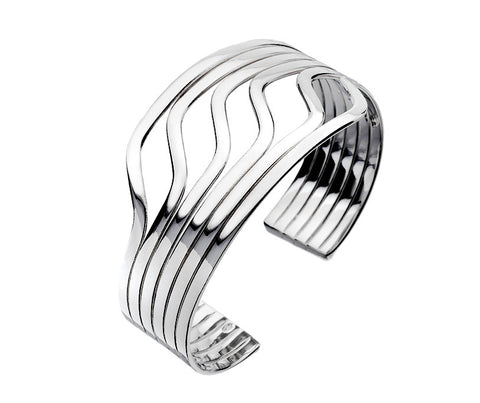 Silver Waves Torc Bangle
£199.99
Add to Wishlist
This amazing sterling silver torc bangle features 6 wavy lines with slightly different shapes which are then soldered together at each end to form this gorgeous statement piece.  At its widest point the bangle measures approximately 40mm and tapers to approximately 20mm.  This bangle weighs 35grams.   
This is part of our
SpiritSilver Collection.
A bangle made for someone with  discerning taste!