Free UK shipping on orders over £50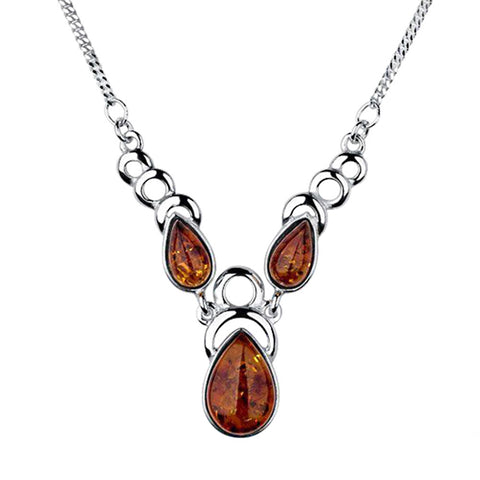 Amber Teardrops And Circles Necklace
£65.99
We have run out of stock for this item.
Add to Wishlist
This amber and sterling silver necklace features a large cabochon cut teardrop measuring 15mm x 8mm set in a repeating pattern of semi-circles.  The smaller teardrops are 11mm x 7mm.  The necklace is 45cm.
Please note amber may vary slightly in colour.